SPECIAL OFFER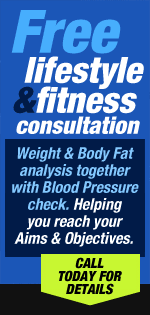 Courses available for all ages, abilities and levels of fitness.
All of our highly professional fitness courses have been designed to maximise results by owner ex-serviceman Leighton Bentley, a personal trainer with over a decade of experience and the best qualifications in the fitness industry.
With a vast selection of courses, aimed at all types of workout requirements, we can offer you the prefect way to get fit within a fun, exciting and motivating environment. Whether you're looking to improve your body tone, strength or flexibility, we have the right fitness course for you.