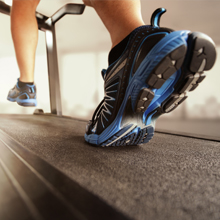 When thinking about starting a fitness programme, it is really important to think about your lifestyle and what motivates you.
The programme needs to fit into your lifestyle, so it becomes a long-term commitment, not something you drop out of after a few weeks.
Our Approach
Inspired Personal Training offer bespoke training programmes for one-to-one or group sessions. We will help you think about what motivates you and how these factors can to be incorporated into your training.
No matter how hectic your lifestyle, how busy you are at work or your commitments at home, we fit in with you and train at a time that suits you.
Training sessions can take place at your usual gym, or one of two modern, fully equipped Inspired Studios.
We offer a full range of services and particularly welcome clients who are keen to regain their fitness levels after a serious illness or treatment including breast cancer or chemotherapy. We can also help clients with conditions such as lymphodema and diabetes.